INVESTIGATION OF AN HAMPATONG
Born in the canopy of the rain forest of Borneo Dayak shaped by a master sculptor, furrowed by burns from a merciless sun, eroded by the regular pounding, heavy and vertical torrential rains, rushed into the nearest river to hidden from the scrutiny of men, brutally emerged from the impetuous waves of its native mountains, the wood of this Hampatong has stored every stage of its secular life. The conducted scientific investigation has found traces of each. An incredible journey in times.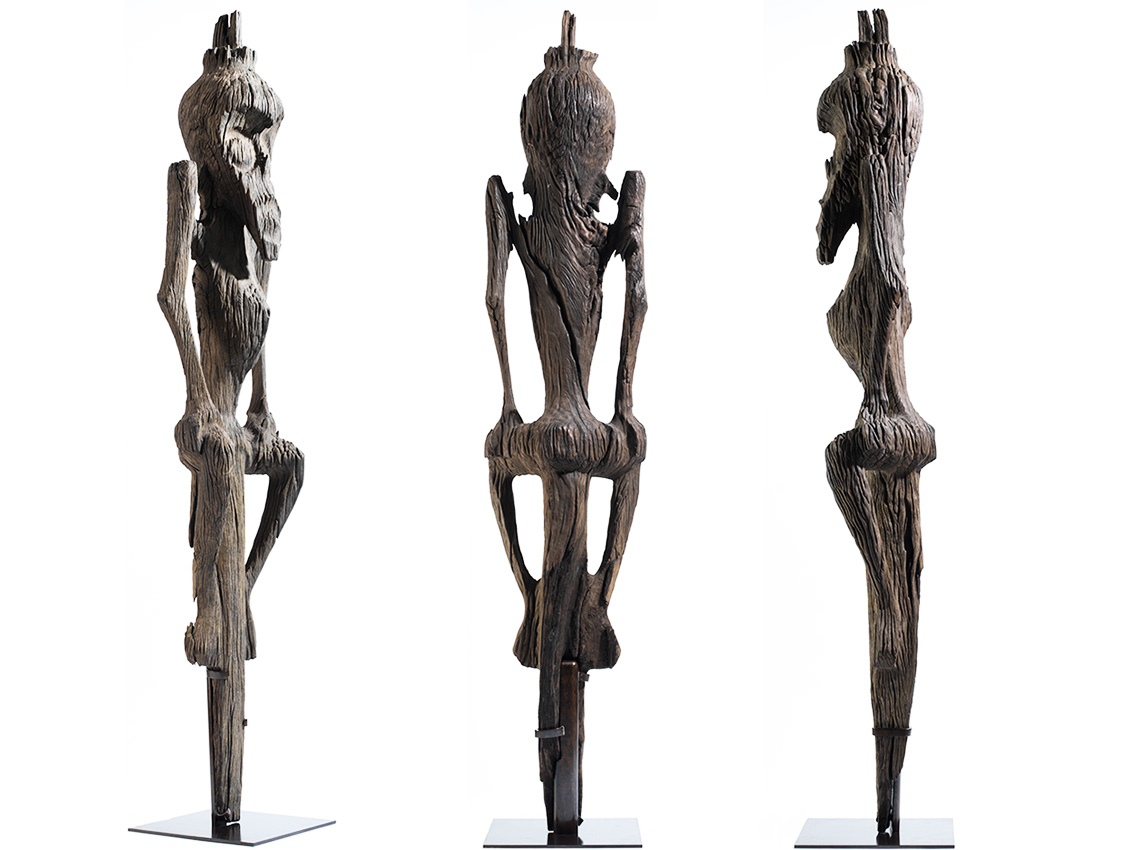 MACROSCOPIC OBSERVATIONS

Traces observed for debiting and shaping are the result of human actions, usage and usury.

archaeo-dendrometric report, 2008. Xylodata, France

CARBON 14

Three samples in three locations, three laboratories, three dating C14 converging : wood - 15th century

.

CIRAM-0708-OA-170R
ETH-38823
RAFTER—NZA 54172-R40322/1.

XYLOLOGY

Shorea spp., Balau group, Dipterocarpaceae, widely represented in Borneo and used by Dayaks sculptors

.

report xylologic, 2008. Xylodata, France

MICROSCOPIC STUDY OF THE SURFACE

The surface reveals indicators of a natural aging process and there were no signs that can evoke a sculpture of recovery.

microscopic analysis report n° 12-18 OA, 2012.
Lamoa expertise, France

PRESENCE OF DIATOMACEOUS

The presence of diatoms indicates that this statue stayed in aquatic environment an archaeological time

.

microscopic analysis report n° 12-18 OA, 2012.
Lamoa expertise, France

ANALYSIS IFTR

A new approach to determine whether the wood surface was recently cut. The study concludes

"the wood has not been carved in a modern age"

.

analysis report IFTR R241159A, 2012 -
Re.S. Artes, France
Photos & copyright Jean-François Chavanne. Courtesy galerie Schoffel de Fabry.